About IJMB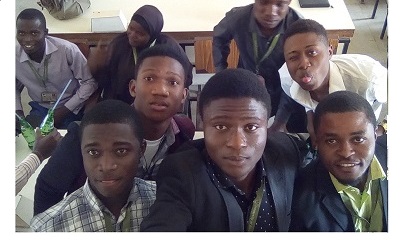 Interim Joint Matriculation Board(IJMB)
The Interim Joint Matriculation Board Examination (IJMBE) is a qualifying examination into Nigerian and Foreign Universities. The IJMB examination is primarily for Advanced Level subjects for Direct Entry into 200 level in the Universities.
The syllabus for the IJMB Examination is compiled in line with international standard educational requirements and admission requirements of various Universities, Nigeria and overseas.
The IJMB syllabus is designed to be covered in only one (1) academic session over a period of two (2) semesters. The content of the IJMB syllabus is structured in such a way to ensure that all the topics in the IJMB subjects are covered within the two semesters. A list of relevant IJMB reading texts is provided at the end of each IJMB subject syllabus to guide the institutions, lecturers and students in the course of running the IJMB programme.
For effective coverage of the IJMB syllabus, a minimum of 8-10 lecture hours per week is recommended, IJMB practical and field works included. The IJMB syllabus may be revised every eight (8) years.
SELECTION OF IJMB SUBJECT COMBINATION
Candidates for the IJMB Advanced Level Examination should refer to the current JAMB brochure for appropriate IJMB subject combinations leading to the proposed course of study in the University. Each IJMB candidate shall enroll and sit for only three (3) subjects for the final IJMB examination.
Click Here for IJMB Subject Combination and Relation Courses
Requirements and Cost
Applicants must pass five subjects at credit level at not more than two sittings in the SSCE/GCE organized by WAEC, NECO, NABTEB and should include the major subjects of study. Candidates who are expecting the release of their 'O' level results CAN also apply by indicating their "Awaiting Result" status appropriately ONLINE. The programme is for a duration of 9 month divided into two semesters (c) Eligibility: IJMB programme is open to all interested candidate nationwide. The venue of the programme depends on the candidates choice, all interested IJMB Applicant are expected to choose from our various study centres nationwide, the centre they wish to do the programme during their online registration, based on the Study Centre Availability at the time of registration. So therefore earlier registration is advisable.
Our Qualities
APPROVAL
IJMB is a national educational programme approved by the Federal Government, coordinated nationwide by Ahmadu Bello University, Zaria, with different affiliated Study Centres across the country. The IJMB programme provides a platform that enables successful IJMB candidates to secure direct admission into 200 Level in Nigerian Universities and Abroad.
TREND
Annually, about 30,000 candidates put in for the IJMB programme, out of which about 20,000 applicants come off successful at the end of the IJMB programme, and secure admission with the IJMB result into 200 level in various Universities nationwide.
CERTIFICATION
IJMBE is certified by Nigeria University Commission (NUC) and Joint Admission Matriculation Board (JAMB) as an A'level programme that qualifies candidates to secure direct admission into 200 Level in the Universities upon successful completion of the IJMB programme.
Registration Steps
Filling of Online IJMB Preregistration Form
you are to fill the online IJMB Pre-Registration form (Candidates are advised to use Capital Letters when filling the IJMB form).
Click Here To Fill IJMB Pre-Registration Form
Log In to Complete IJMB Registration
After Succesfully filling the IJMB preregistration form, You are to login with your email and Password to Complete your IJMB Registration.
Click here to log into your IJMB portal
Payment of Registration Fee
Candidates are supposed to pay the sum of N5,000 (Five Thousand Naira only).
Account Name: Great AODAC Global Network Limited
Account Number: 0020732244
Bank Name: Access Bank Plc.
Amount: N5,000
Do You Know
IJMB result does not expire unlike your JAMB that is only for a year.
You will have higher CGP in your university as your GP is going to be divided by 3 years not four years like others who used JAMB.
You have more advantages of being admitted unlike those used JAMB since students with A level Result(IJMB Result) are fewer in ratio.